eClaim eliminates the messy paperwork involved in a traditional manual claims process.
The eClaim process is streamlined to ensure quick, transparent, and consistent claim management, minimising the risk of employee misunderstandings and conflicts.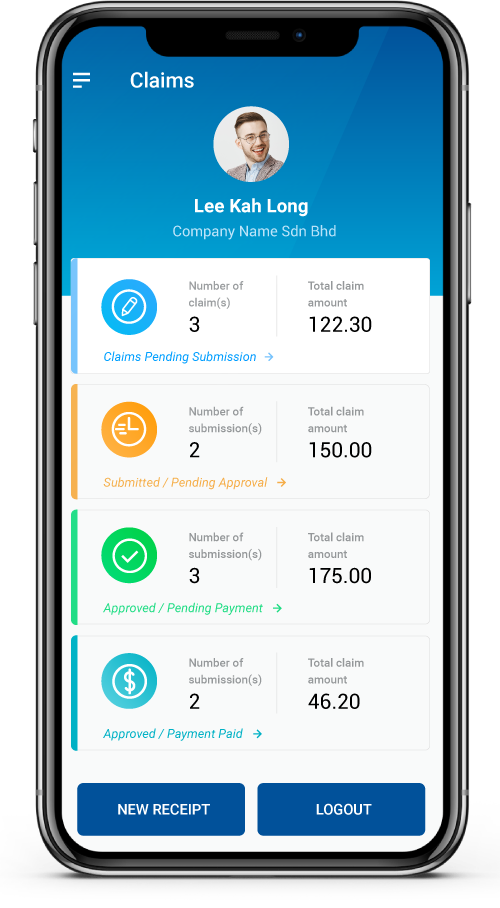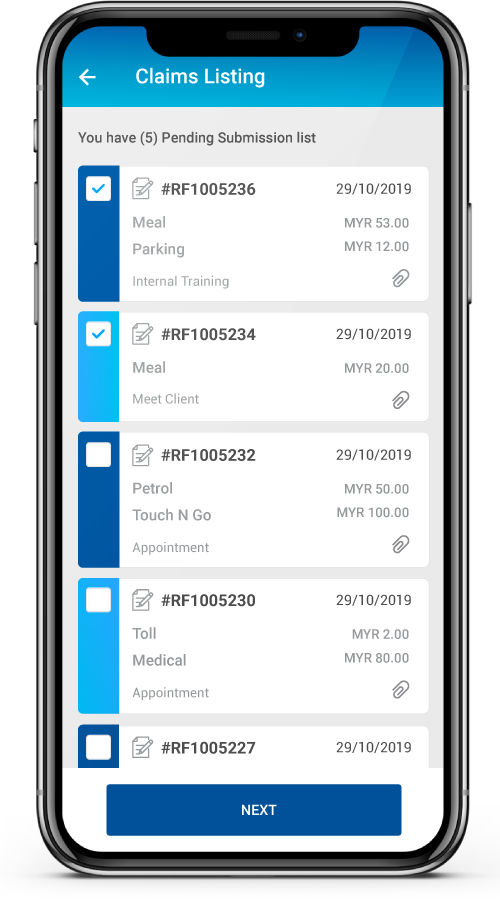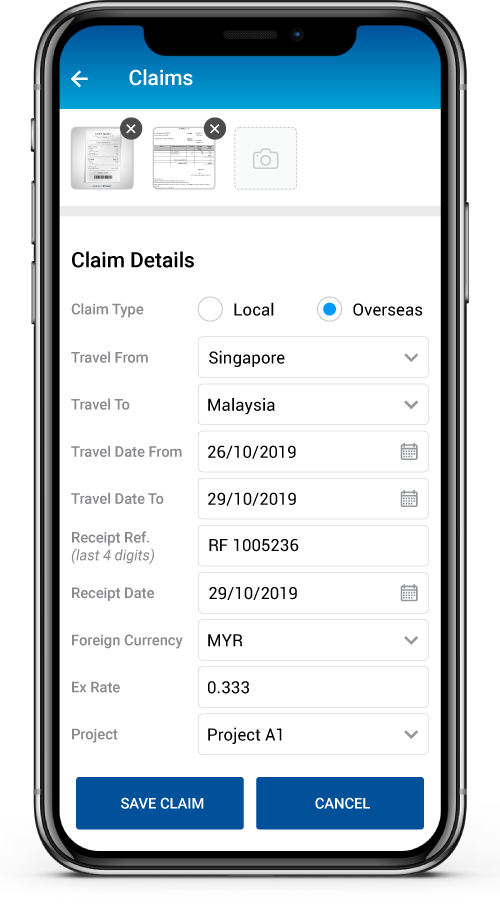 Key features of eClaim Mobile Application

Mobile Capture
Take a picture of the receipt, enter the details, and you're done.

Approve On-the-Go
Receive notifications of expenses to approve and complete via mobile app.

Integrated to Accounting
Expenses are posted directly to the General ledger.

Cost Centers
Apply cost centers to employees and track expenses by project.

Employee Paid
Capture and track expenses paid by employees and reimburse via bank payments.

Multiple Claim Items
Support for multiple claim items on a single form.

Apply Taxes
Set tax rates against expenses to automatically reclaim on tax submissions.

Dashboards
Expenses can be viewed by type, project, or employee to ensure complete visibility of spending .